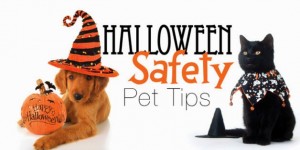 As summer comes to a close, autumn rolls in, and with it, the fun tradition of Halloween. Halloween is fun for children and adults alike, but when you have a pet, you have to consider their safety and comfort on this spooktacular holiday.
Trick-or-treating can be a great time on Halloween night, especially with all the generous houses on the North Shore. If you're going out trick-or-treating, make sure to leave your pet at home; many animals can become anxiety-ridden on lively nights such as this, and if you take or let your pet out, the risks are higher of them running away. Keep in mind– it will be very hard to look for your pet with everyone out on the streets, so eliminate the risks altogether by making sure your furry friend has all the treats they can, safe at home. If you would still like to take your pet out, getting it micro chipped is a good option to consider in such a situation.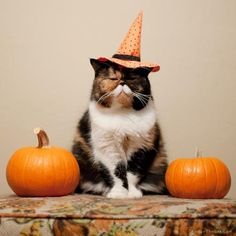 Chocolate, candy, and chips are common on Halloween. Leaving trick-or-treating bags unattended or simply leaving these treats around the house poses a great threat to your pet:
Lollipops and their sticks can be choking hazards and cause a painful obstruction or foreign body ingestion that may require surgery to remove.
Candies wrapped in plastic and other types of wrapping can also lead to chocking or cause an obstruction and upset stomach.
Easy solutions to prevent accidental toxicity or ingestion:
Keep pet-safe treats on hand to satisfy your curious pet.
Make sure all candies are out of your pet's reach.
Consider leaving your pet in another part of the house where exposure to hazards is impossible.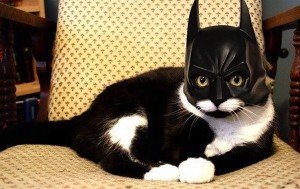 Halloween is also a time for decorations.
If you like to decorate your home, take into consideration what you're putting on display and where the decorations will be placed. Easy-to-reach decorations — or candles — can be eaten or knocked over, potentially leading to choking, foreign body ingestion, electrical shock and even burns and a household fire.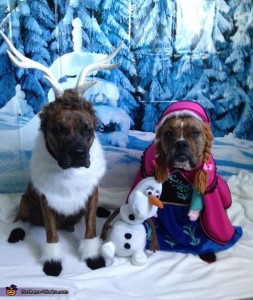 One more thing to consider on this ghoulish night is if you are dressing your pet up. Pet costumes can be cute and fun, but always remember to consider the safety of a costume before dressing your pet up.
Your safest choice in a pet Halloween costume would be a loosely tied bandana; however, if you choose to dress up your pet, outfit your dog or cat with a simple approach. Pets can become tangled in elaborate, tight-fitting costumes with strings, ties, belts and sashes. Difficulty in mobility can lead to bodily injury, including strangulation. Never leave a pet unattended while wearing a costume. Small (or large) parts of a costume can become chewed and ingested and can in turn potentially lead to foreign body ingestion which can be life threatening to your pet.
Now you've got all the details for a safe and pet-friendly Halloween! If you're so inclined, keep a tight hand on the leash and take your pet for a bit of a stroll among the "walking dead", or if your pet is prone to a little noise-anxiety, toss on Poltergeist and give your animal a cuddle back at home.
Happy almost-autumn!