Until We Meet Again understands how hard it is to say farewell to a true friend.
Until We Meet Again offers pet owners a sense of comfort and peace of mind, ensuring your pet's aftercare will be handled in a way that is respectful, dignified and compassionate. At every step along the way they promise to care for your pet as if it were their own.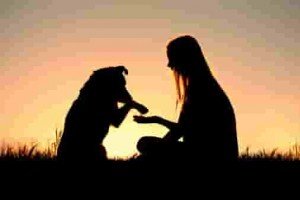 "As you come to terms with this sudden change in your life, you may be left wondering how to honor your faithful companion and cherish the memories left behind. At Until We Meet Again, we understand how hard it is to say farewell to a true friend. We also know how important it is to celebrate the life of your pet in a way that is meaningful to you and your family. Whether your pet's loss is unexpected or not, we will support you in making memorial arrangements that best suit your needs.
From our cremation choices and private viewings to unique memorial products, we offer a number of ways for you to say your final goodbye and remember your pet for years to come. All of our pet aftercare services are provided with dignity and respect. We are here to help guide you through this difficult process with compassion and sensitivity, helping you find a lasting sense of peace and comfort.
Until We Meet Again is committed to maintaining these values: Making a difference in the lives of the families we serve, working as a team to provide uncompromised and unmatched care, being socially and environmentally responsible and pursuing excellence in all we do."
You can contact their services here:
Vancouver Center
4-839 West 1st Street,
North Vancouver, BC
V7P 1A4
Phone: 604.924.1160
Fax: 604.924.1161
Email: [email protected]
Victoria Center
587 A Bay Street,
Victoria, BC
V8T 1P5
Phone: 250.590.0995
Email: [email protected]