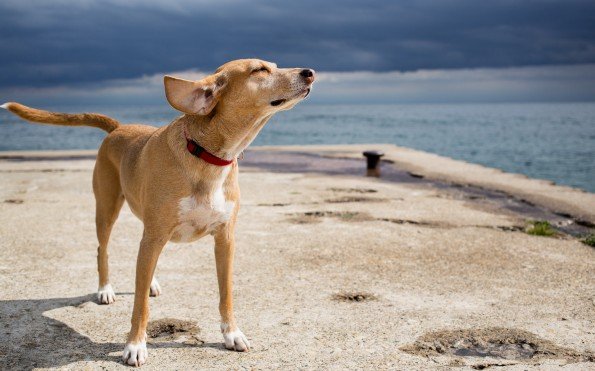 School holidays are the perfect opportunity to spend a bit more time with your furry friend and involve them in family activities, and with warmer weather fast approaching, now is the time to get out and be active with your pooch. Here are some out of the box alternatives to your usual indoor activities:

1. Walking adventures
There are many hiking trails on the north shore that cater to animal owners and allow, or even designate a special section for your dog to walk with you. This is a simple and great way for you to both feel refreshed and energized. For a list of some pet-friendly trails, click here.
You will just want to make sure your dog is up to date with their parasite control, especially tick prevention. Talk to your vet about which will work best for your pet.
2. Beach trips
Although the water may not be warm enough (for most) to swim in yet, the moderate spring temperatures lend perfectly to a walk on the beach. Going to the beach in early spring is also a great way to avoid the crowds during the summer months, allowing your dog to roam more freely. Remember to always check first if your local beach area is dog friendly- a favorite among many north shore dog owners is the Ambleside Beach in West Vancouver, complete with a park and walking trail as well.
3. Outdoor markets
Love shopping? Find out where the closest outdoor markets to you are and take your dog with you! Your pet will enjoy the attention and pats of other market-goers, and you'll get to spend a nice afternoon together. Here is a list of the farmer's markets around Vancouver.

4. Doggy fun days
If your dog enjoys being in the spotlight, more and more doggy events will be happening during this time of year, whether they be rescue fundays, agility courses or dog races, or full blown festival events. From Pet-A-Palooza to events hosted by the BCSPCA, there's no shortage of ways to spend some time bonding with your furry friend this spring break!