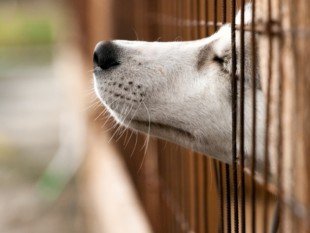 It's important to remember that while the holiday season rings in a ton of puppies and other animals being given new homes, an unfortunate reality is that it also signifies the spike in pet abandonment rates.
The RSPCA reports that three pets are being abandoned every hour during the Christmas period, leading to the over-crowding of kennels and pet adoption centers. In fact, the main reason animals are in shelters is due to owner abandonment, or they are found out on the street. Unwanted animals are often forced to face cruel/abusive treatment and, in some cases, even death.
Not only are animals abandoned during the Christmas holidays, but during other festive holidays when it is customary to give animals, such as rabbits during Easter. Despite efforts from B.C. Municipalities to mandate the spaying/neutering of pet bunny rabbits, the issue of rabbit abandonment in public spaces has become a serious welfare issue.
There are some ways perspective buyers/adopters can help to prevent this affect:
-Consider adoption over buying from a pet shop to prevent the support of abusive Puppy Farms
-Consider neutering: this helps control the overpopulation of unwanted pets
-Be well aware of the inconveniences/responsibilities of a pet before taking it home
-Plan ahead to make sure an animal's care/needs fit into your budget
-Contribute to organizations that care for abandoned animals, such as the BCSPCA
For more information on this expanding issue, you can visit these websites for more information:
http://www.animal-rights-action.com/pet-abandonment.html
http://www.thestreet.com/story/10419216/1/what-you-can-do-to-stop-pet-abandonment.html
http://prime.peta.org/2010/01/why-people-abandon-animals
Remember to think about these facts if you are considering bringing a new pet into your home this year, wishing you and your loved ones a happy and safe winter holidays!
This article was written using a variety of sources.