Here at Park Gate Animal Hospital in North Vancouver we believe in pristine dental health for our patients. and we know you do too! Which is why for the month of February we are offering a special discount on our dental services! For anytime in February you are eligible for a 20% discount on all dental cleanings. Regular cleanings are just as important for our pets as it is for ourselves, and of course daily maintenance such as brushing the teeth is of the utmost importance as well. If the teeth are left unclean it can lead to serious illnesses like Periodontal disease, gingivitis or tooth decay. This is why we stress the importance of maintaining good dental health for our patients.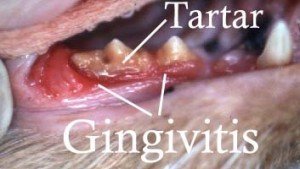 How do you know if your furry companion needs a dental cleaning? If your pet has any of the following symptoms, it may be time for a cleaning:
Bad breath
Yellow, grey, or brown teeth
Excessive drooling
Difficulty chewing
Painful mouth
Decrease in interest of food
If your pet has one or all of these symptoms call us today at 604-929-1863 to book an appointment! Our friendly and caring staff will tell you all you need to know about getting your pets dental health back on track! Some patients may require a blood test before the cleaning appointment can be made, just ask one of our friendly assistants if your pet requires testing before the cleaning appointment. We will be happy to answer any and all questions you might have about the procedure itself, or what is required before and after the appointment!